'Stories within Architecture' is a multidisciplinary office for architecture, scenography, and visual communication that specialises in nature-related exhibitions. As these are long-term projects, the concepts were created before my time there. It was my task to design and implement the products according to an already existing idea.
Agency
Stories within Architecture
Clients | Projects | Years
Deutsches Gartenbaumuseum Erfurt | Exhibition | 2021
Thüringer Bauernverband | Exhibition | 2021
Zoo Berlin Penguin-House-Pitch | Hypebox UI | 2021
Naturpark Burg Storkow | Exhibition | 2021
➝ Graphic Design & Styleguide
➝ Visualisation & 3D Rendering
➝ Production (Print & CAD)
➝ Illustration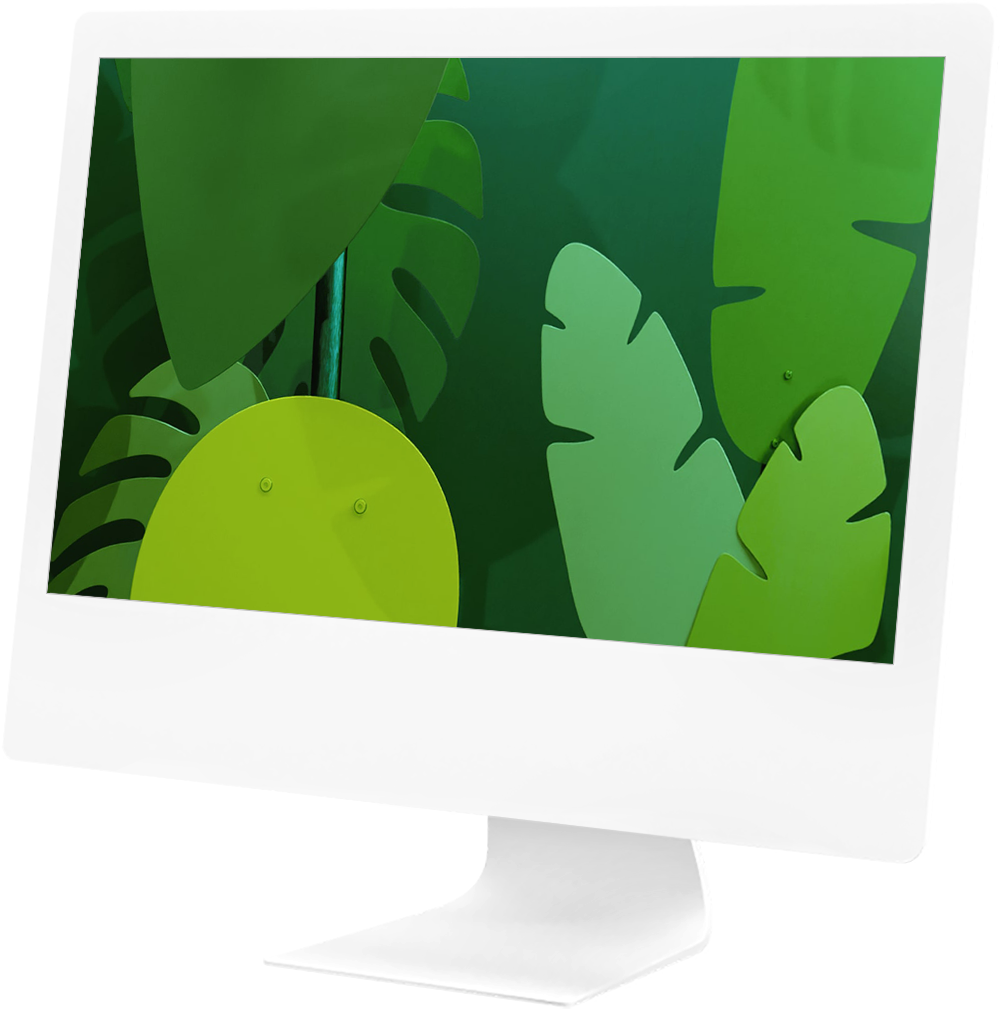 Deutsches Gartenbaumuseum Erfurt
Exhibition

The 'German Garden Museum' has many themes and rooms. This room is about the 'Garden of Eden'. Visitors find themselves in a sea of cut-out, partially printed, and interactive leaves.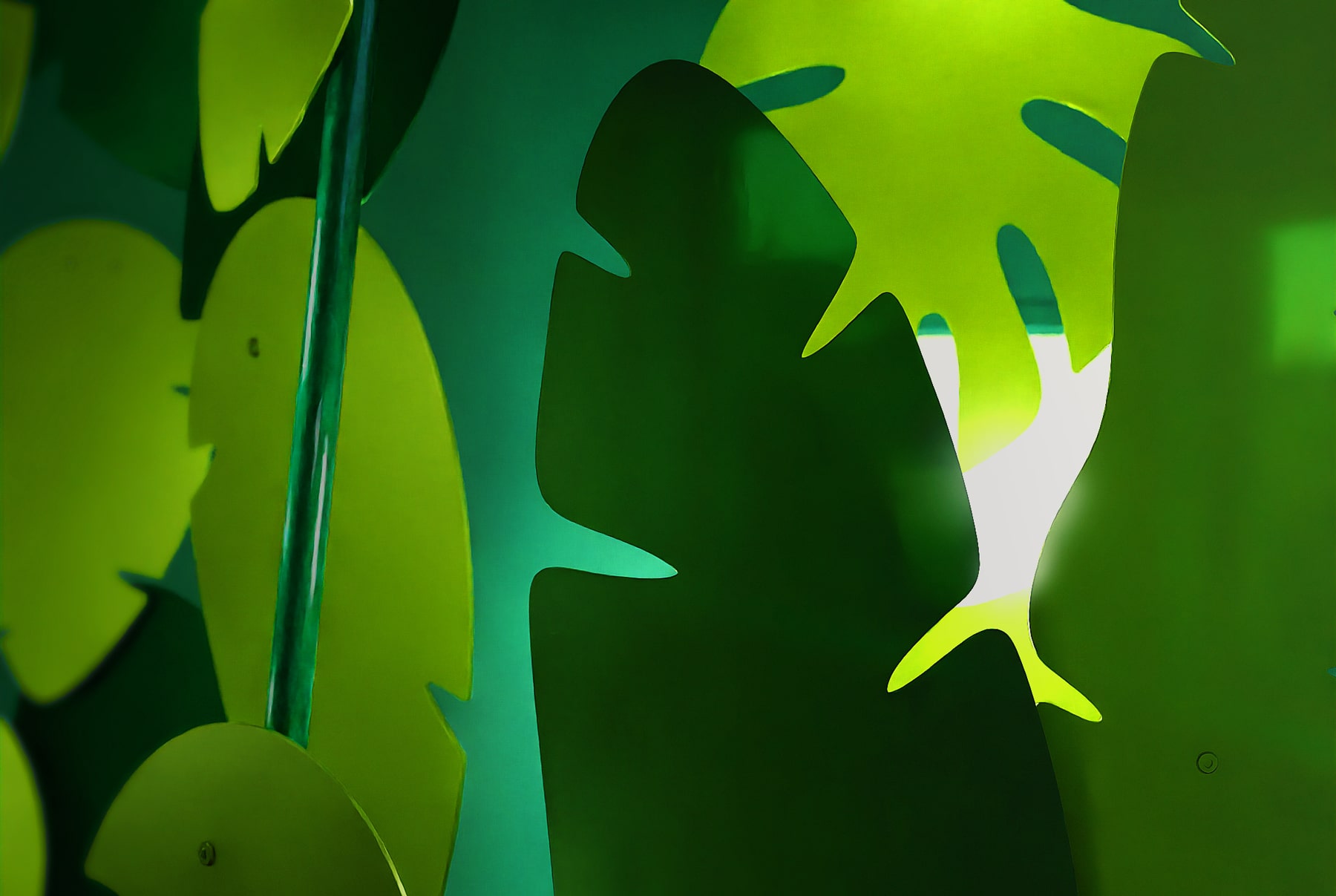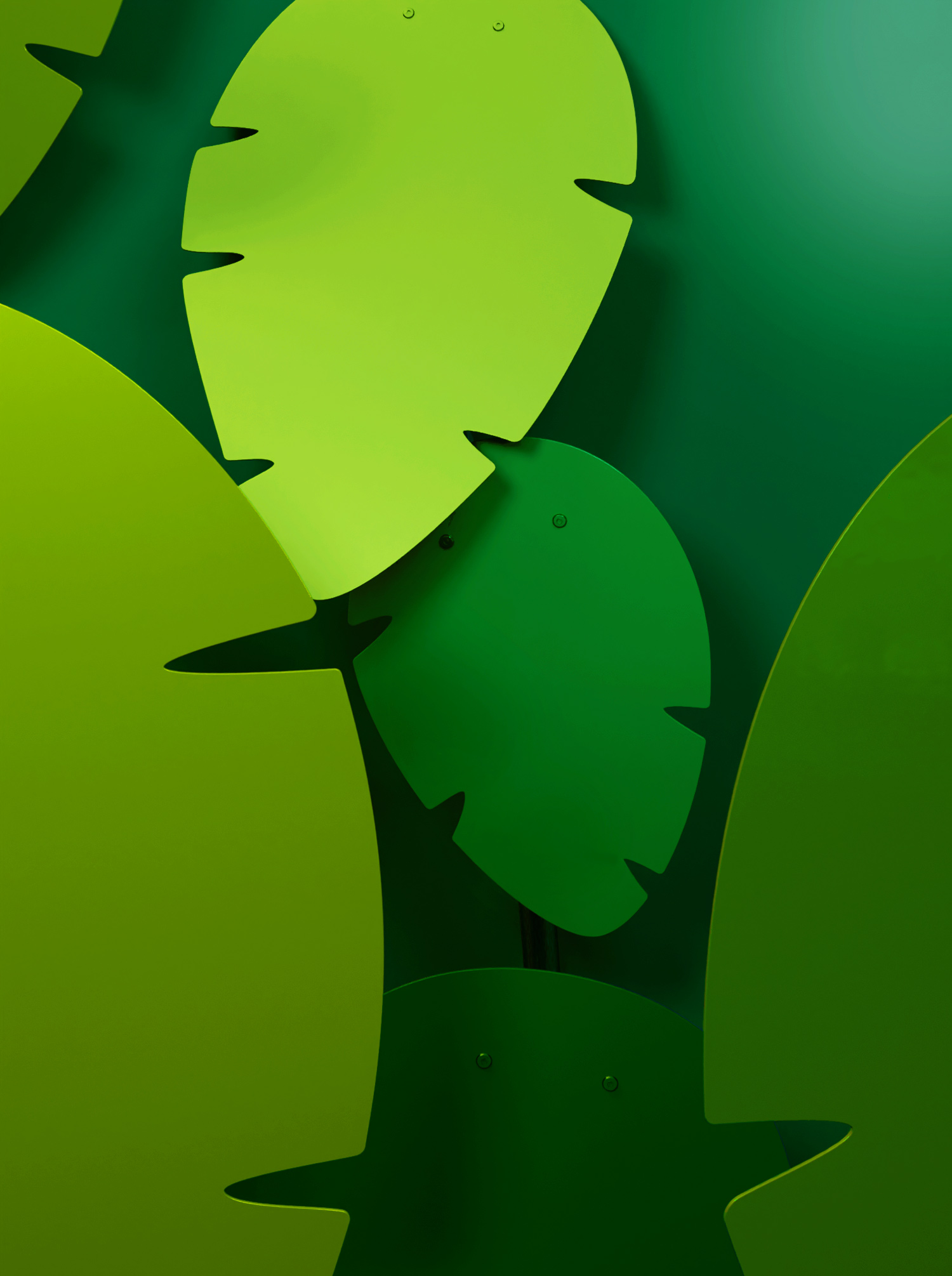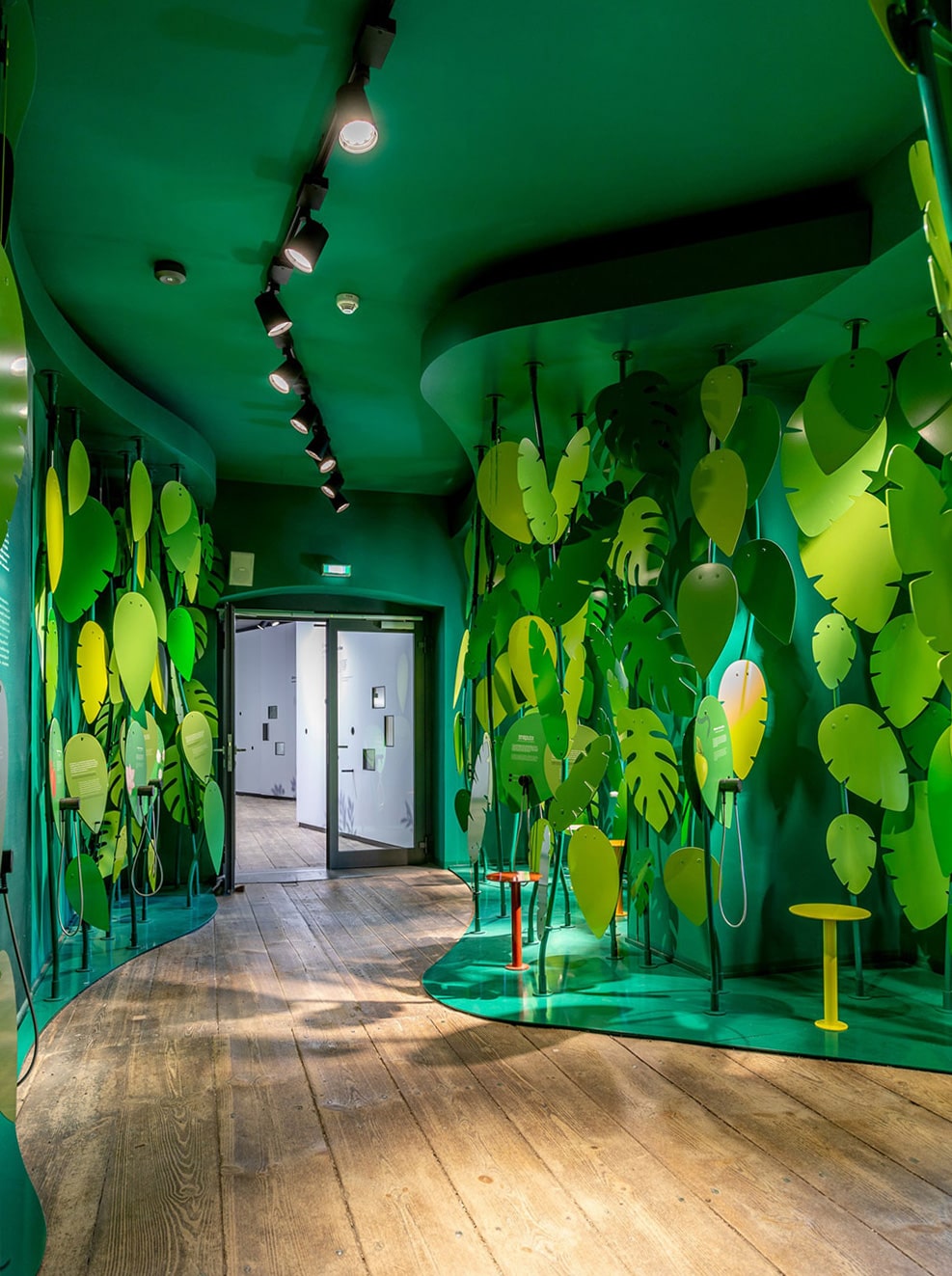 Quotes told by different products, combined with a mirrored image of the visitor, are designed to make people think: Do we also have to meet standards to fit?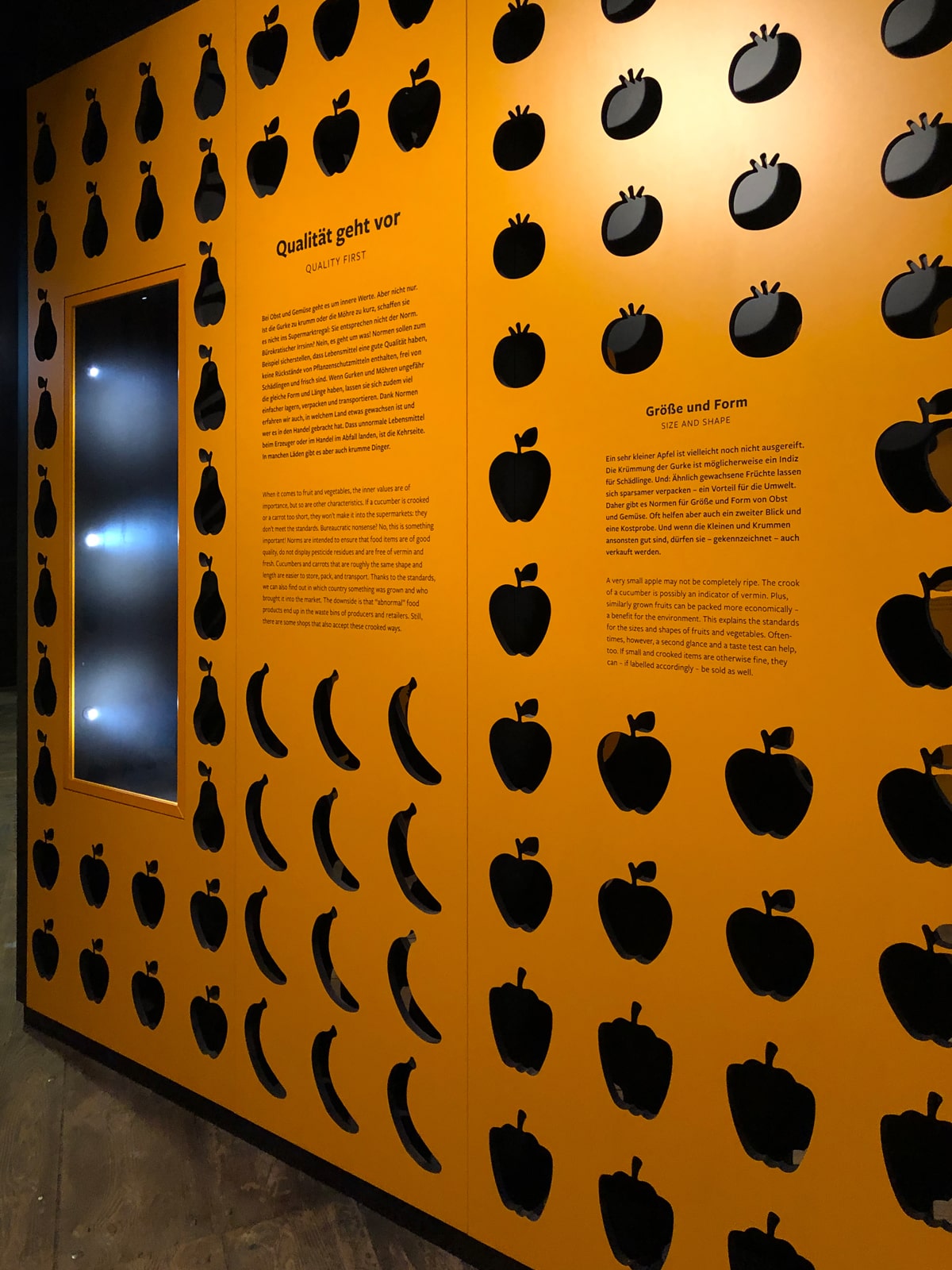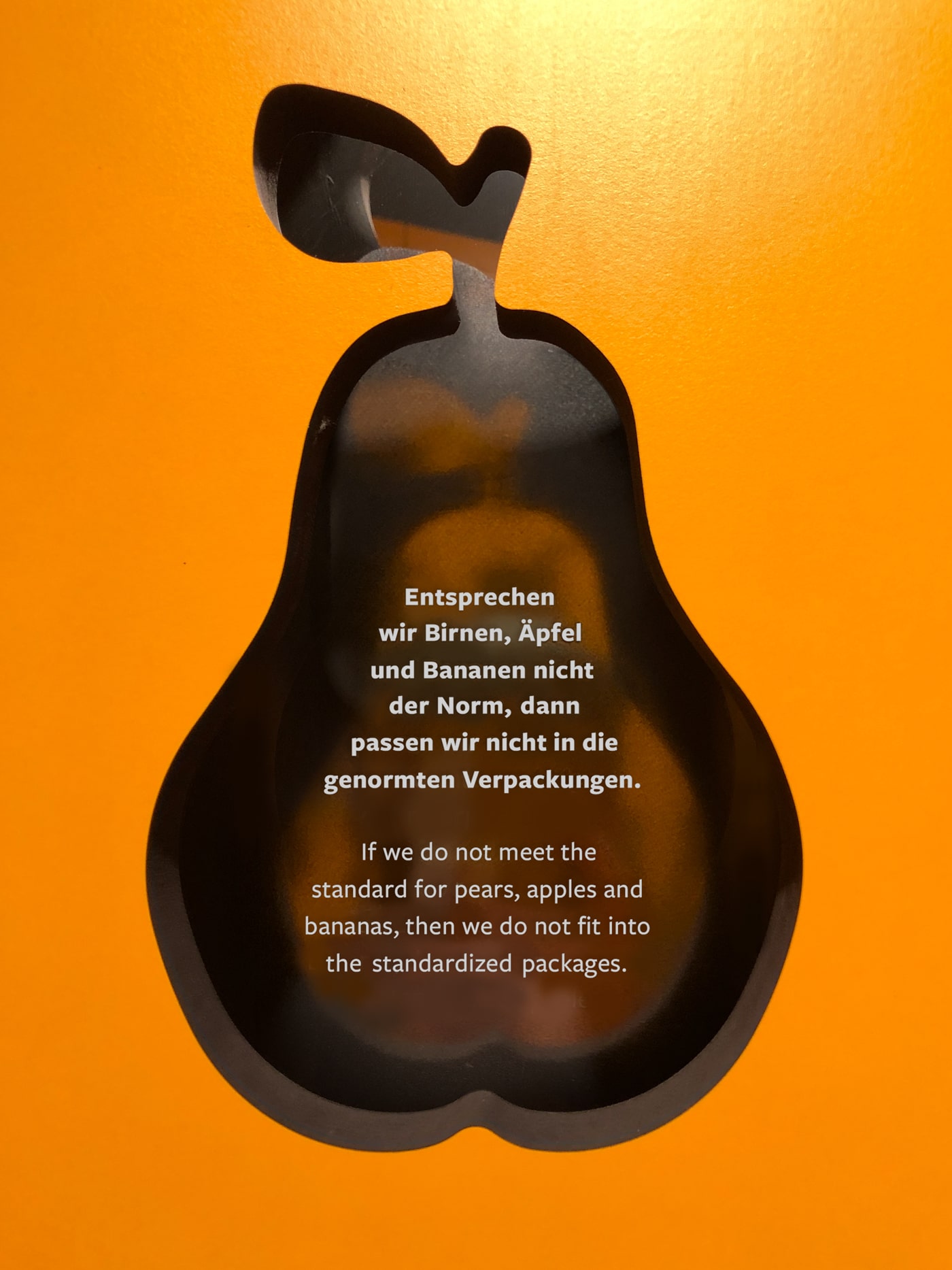 I designed the cut-out shapes and planned/implemented the CAD production files for two large panels (4.5 x 2.5 metres)
Thüringer Bauernverband
Exhibition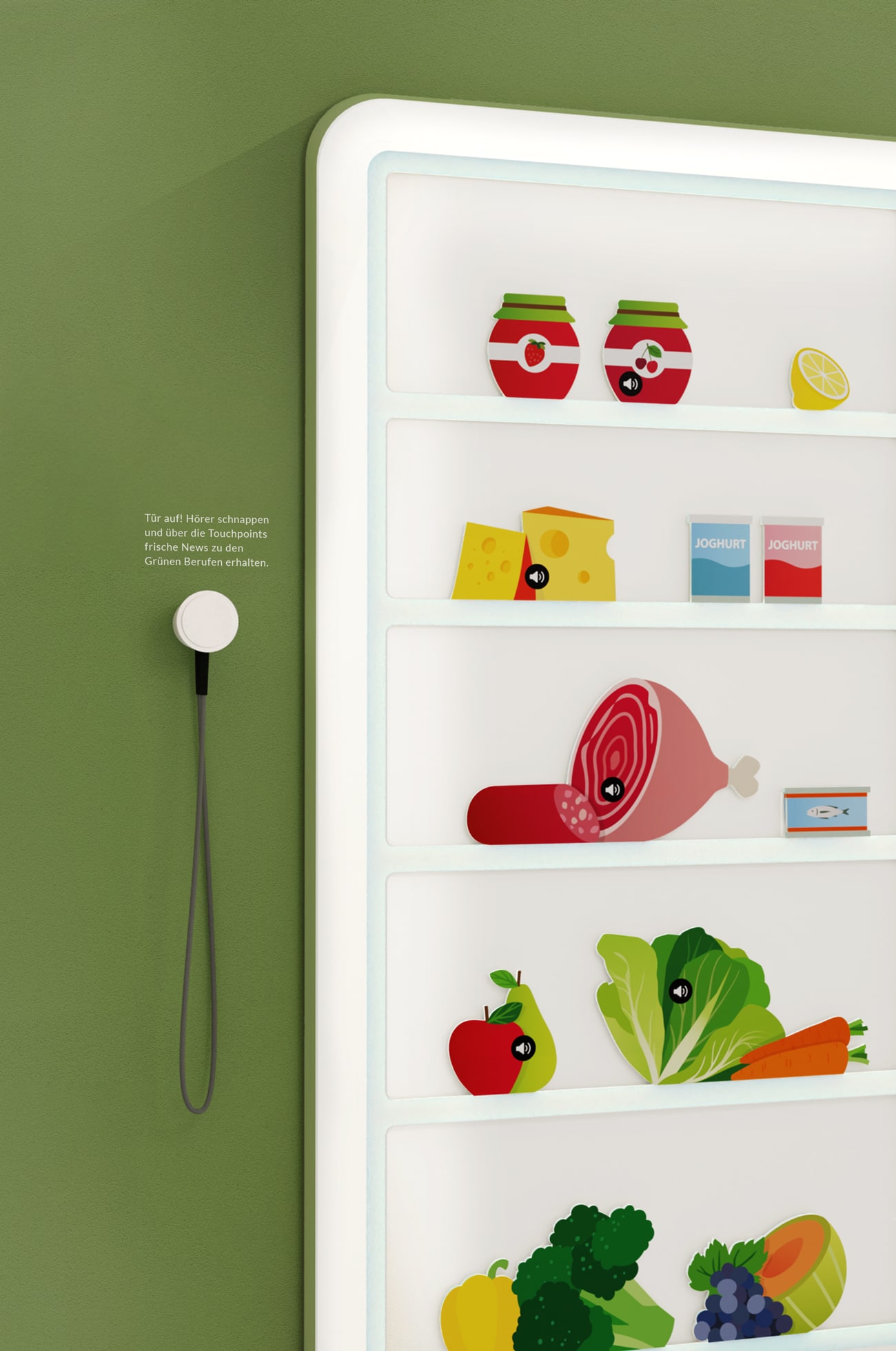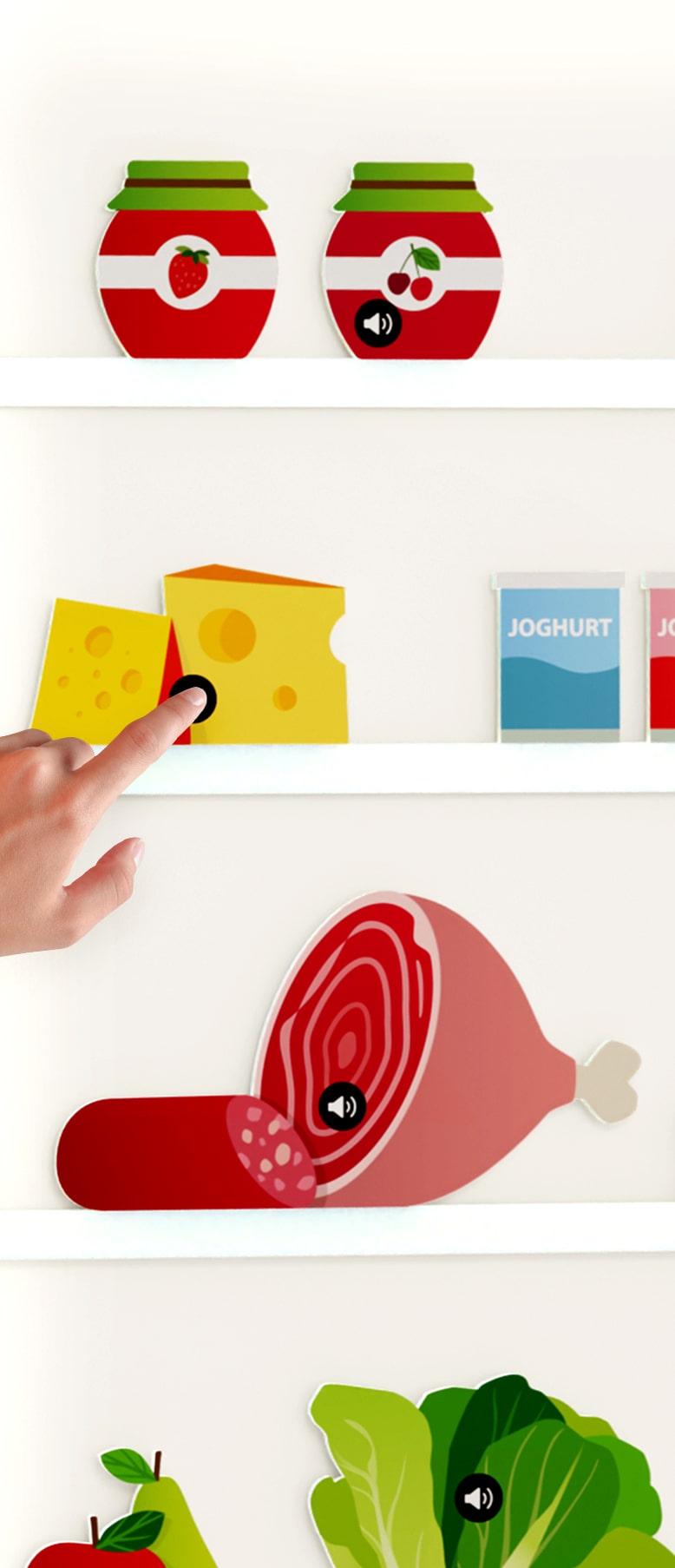 3D renderings, made with Blender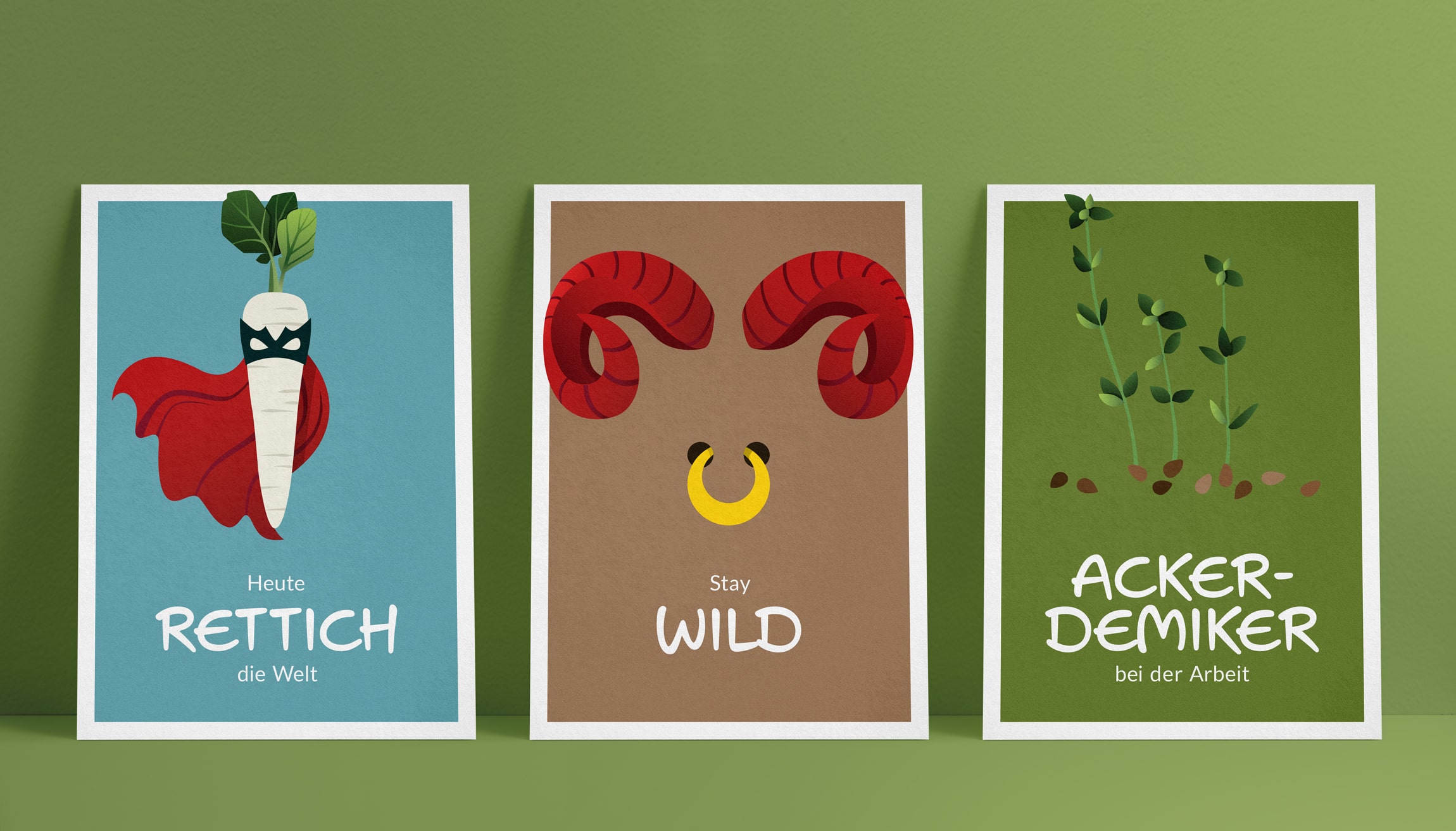 Zoo Berlin
Penguin-House-Pitch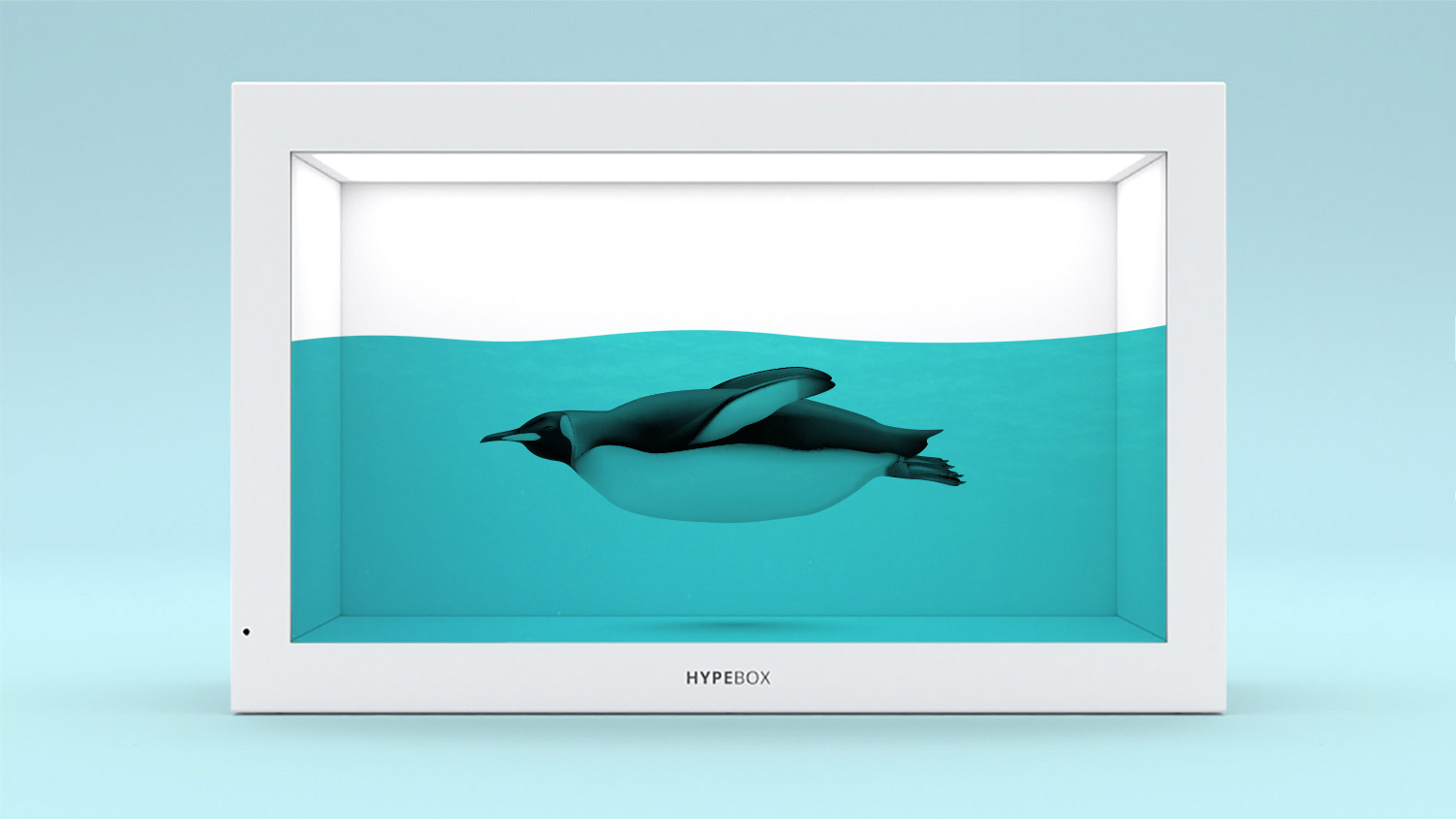 Naturpark Burg Storkow
Exhibition

This exhibition by the 'Naturpark' at 'Burg Storkow' is called 'Grundverschieden'. I designed and implemented the entire exhibition according to an already existing concept.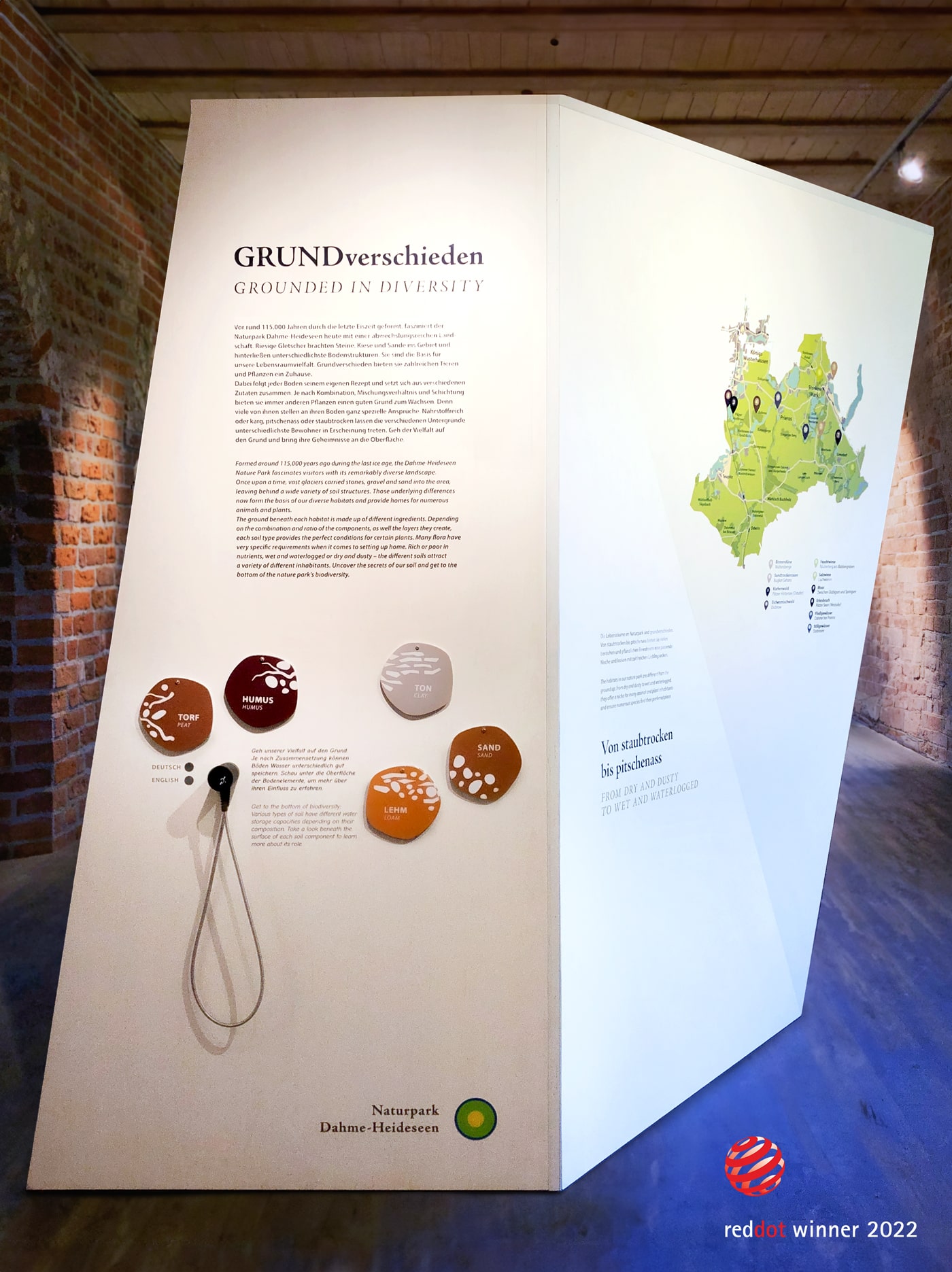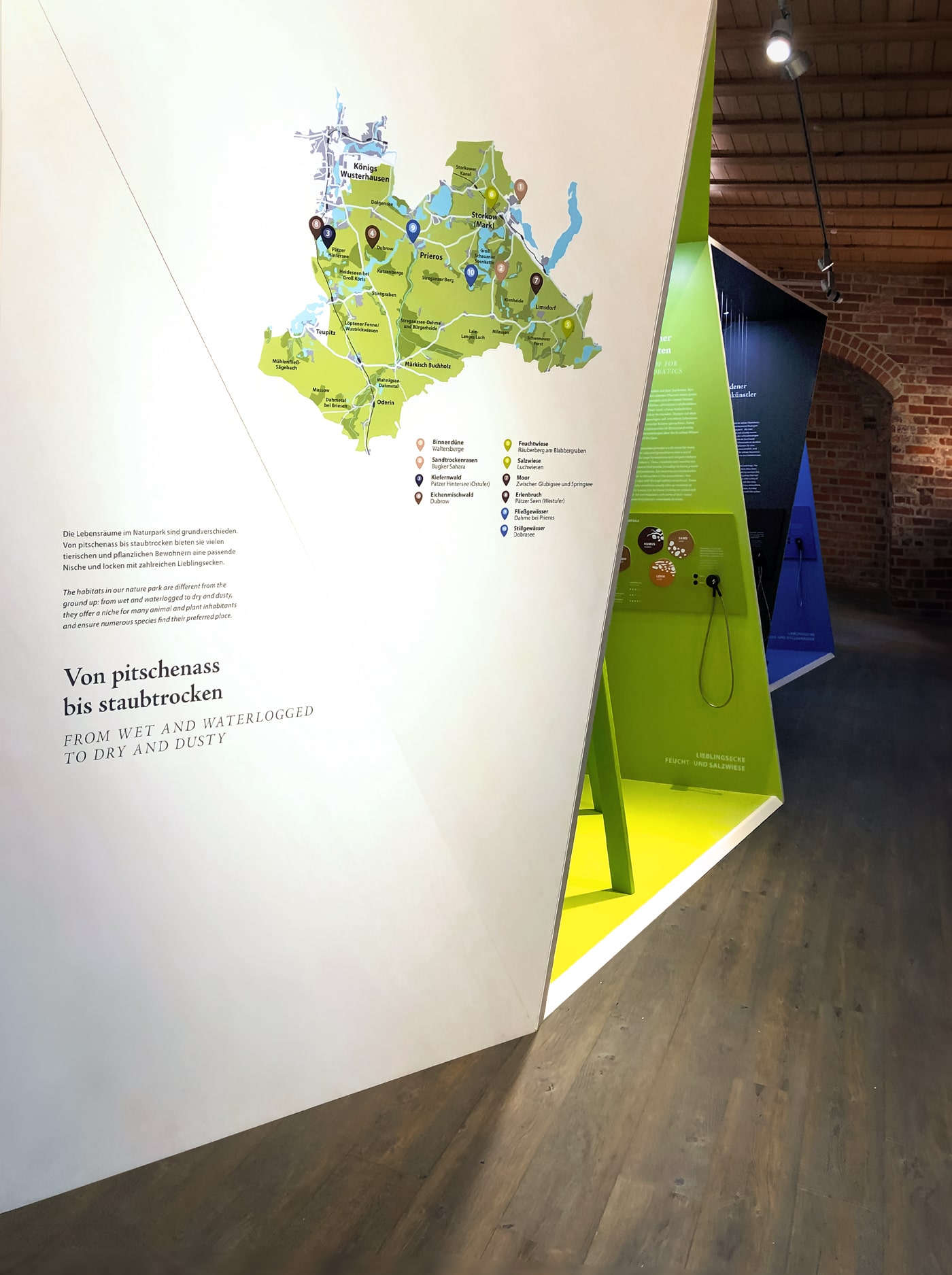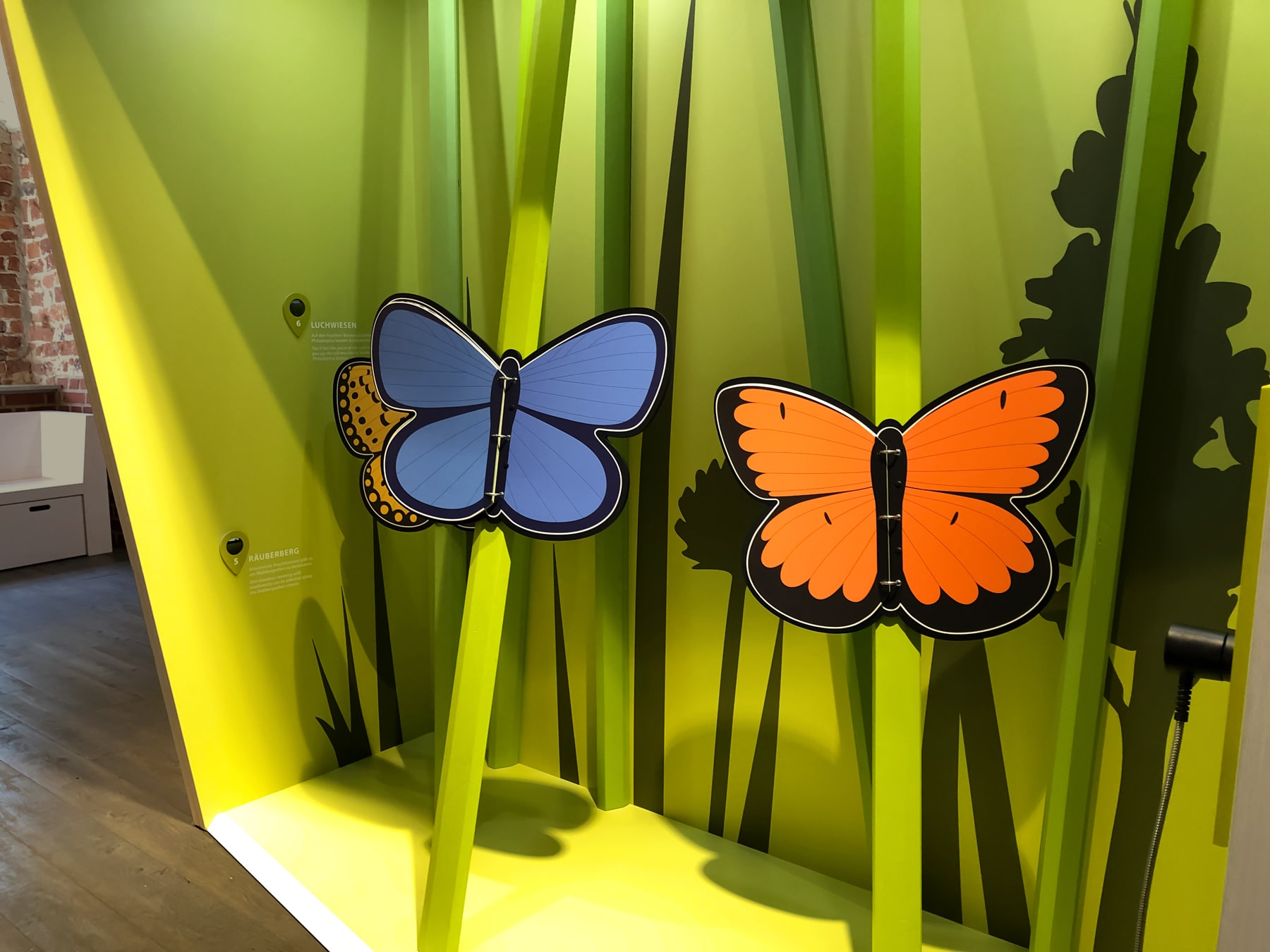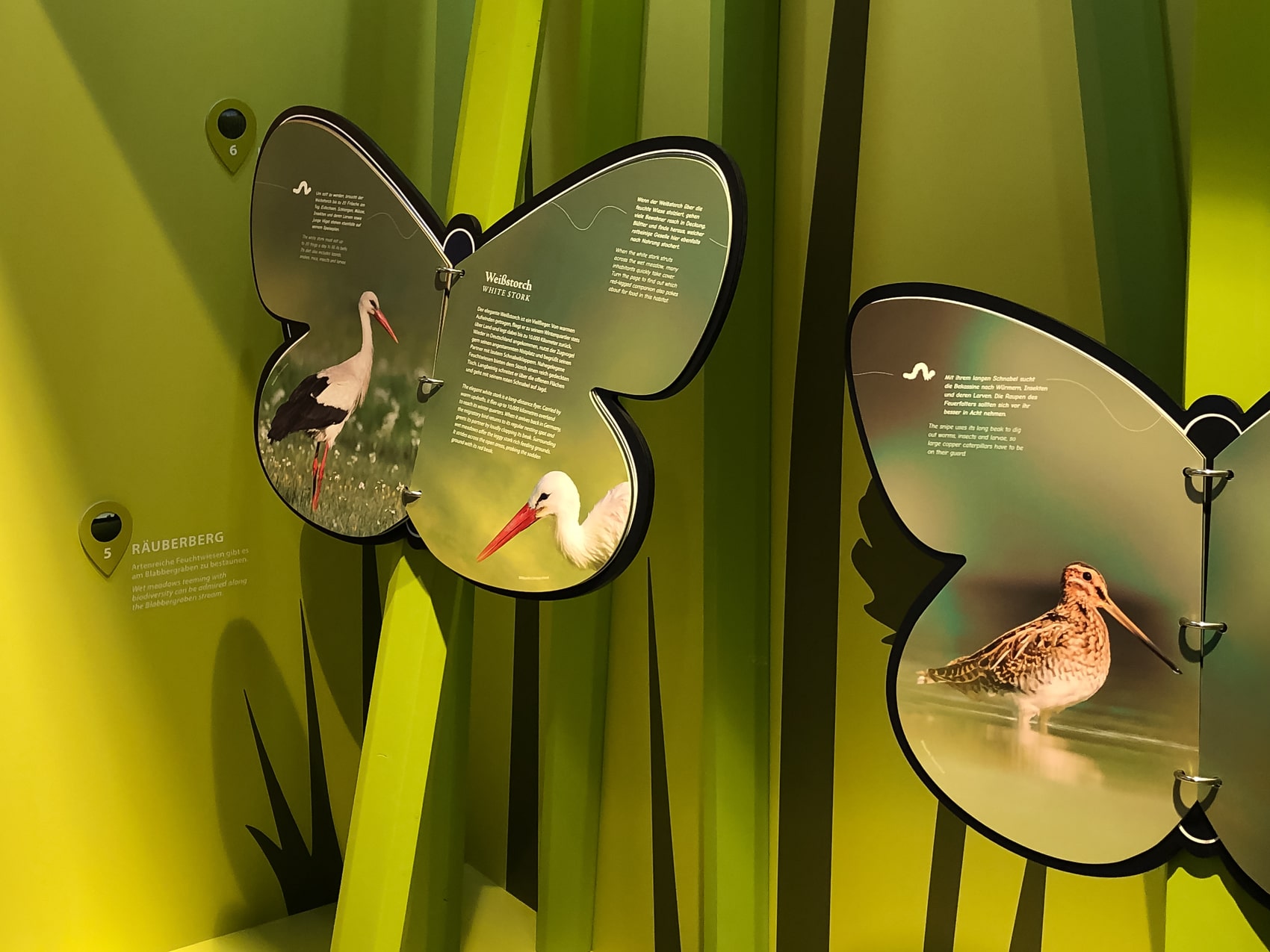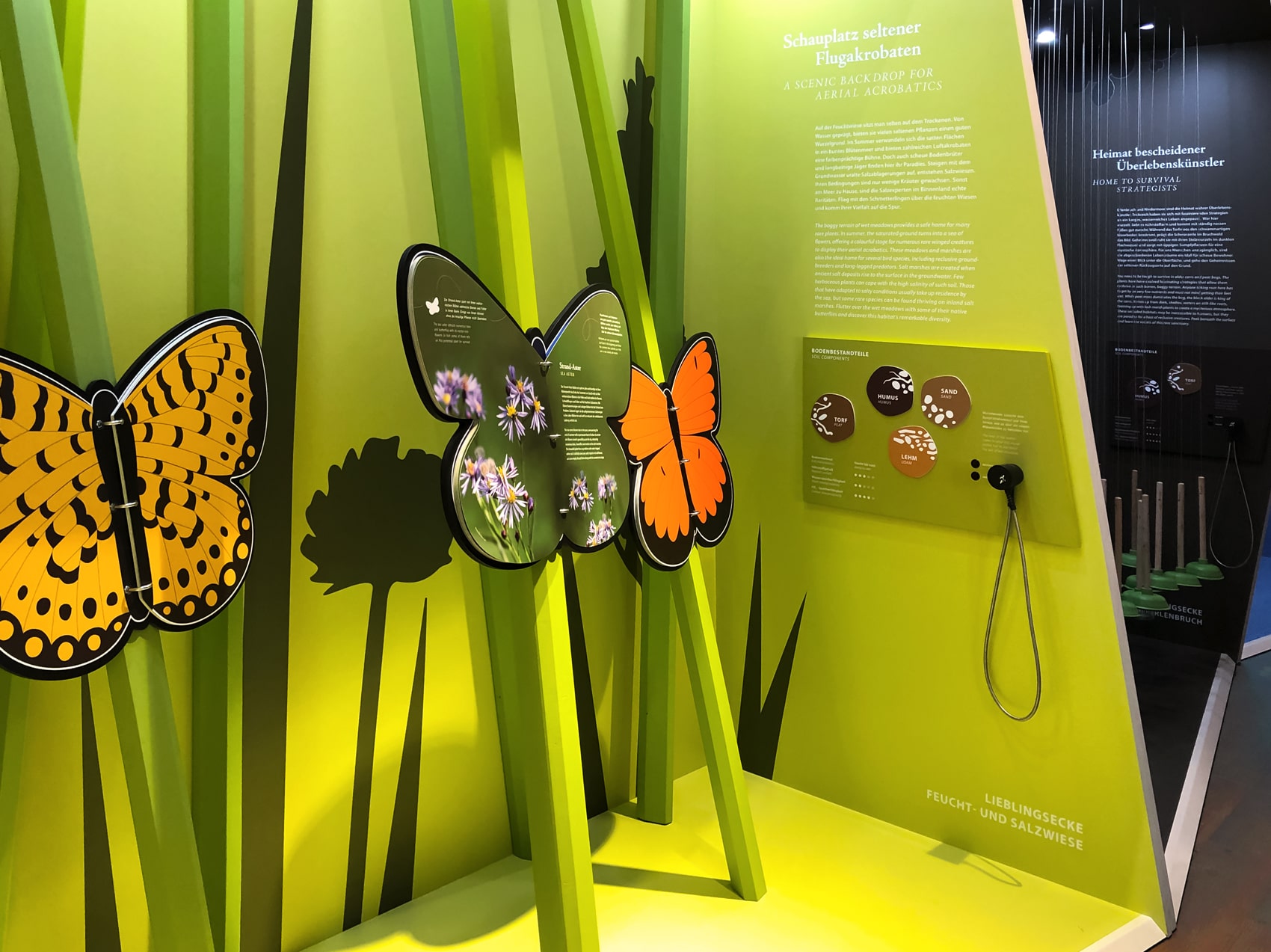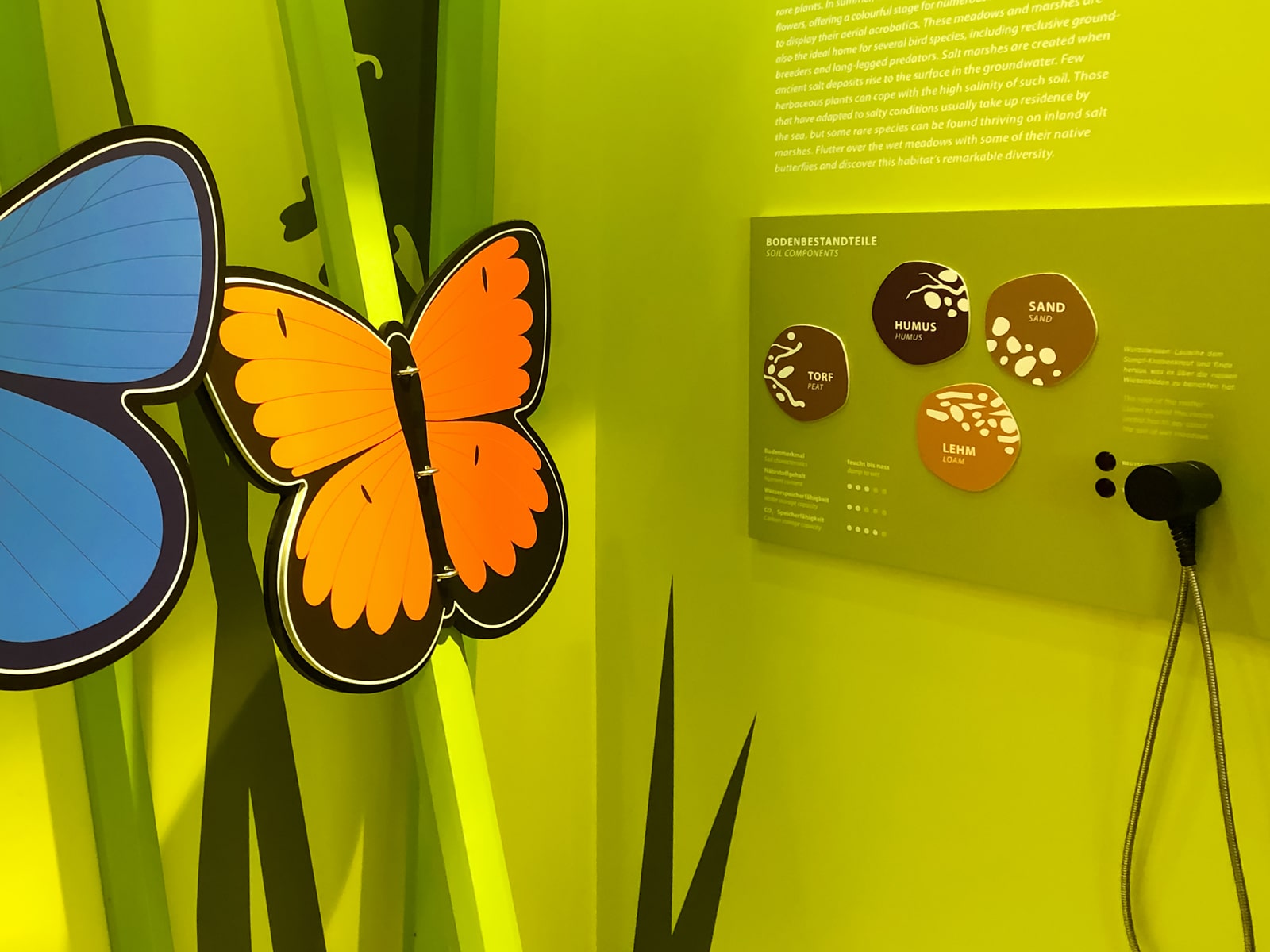 The first poster is the final version that is seen from the car. All elements are shown as large as possible. The second poster is meant to be seen by viewers up close.